Upcoming Concerts
Fur Peace Ranch - SOLD OUT

Pomeroy, OH
Sep 22
Fur Peace Ranch - SOLD OUT
-
Pomeroy, OH
Moonalice News
Hardly Strictly Bluegrass - A Privilege To Play

LOCKN' FREE 2017 Livestream Courtesy of Ben and Jerry's, Airstream, and YouTube, with Suggested Donations to the Heal Charlottesville Fund

Moonalice To Play At Slide Ranch Grand Opening Of New Farm-to-Table Teaching Center

Honoring The San Francisco Tradition of The Rock Poster!!!

Rock Out To The Music Of 1967 at The Surrealistic Summer Solstice Jam On 21 June!!!

Happy Birthday Moontunes TM!!!!

The Summer of Love Experience: Art, Fashion, and Rock And Roll

Moonalice 420 Gathering Of The Tribe Returns To Slim's In SF On 20 April 2017!!!

Roger McNamee - Free Super Bowl Tailgate Party Show At Sweetwater Music Hall - 5 Feb. 2017

Steve DeAngelo - Prop 64 is a compromise, but one that needs to be made
Hardly Strictly Bluegrass - A Privilege To Play
LOCKN' FREE 2017 Livestream Courtesy of Ben and Jerry's, Airstream, and YouTube, with Suggested Donations to the Heal Charlottesville Fund
Moonalice To Play At Slide Ranch Grand Opening Of New Farm-to-Table Teaching Center
Honoring The San Francisco Tradition of The Rock Poster!!!
Rock Out To The Music Of 1967 at The Surrealistic Summer Solstice Jam On 21 June!!!
Happy Birthday Moontunes TM!!!!
The Summer of Love Experience: Art, Fashion, and Rock And Roll
Moonalice 420 Gathering Of The Tribe Returns To Slim's In SF On 20 April 2017!!!
Roger McNamee - Free Super Bowl Tailgate Party Show At Sweetwater Music Hall - 5 Feb. 2017
Steve DeAngelo - Prop 64 is a compromise, but one that needs to be made
What To Watch (Archive)
July 8, 2014

/ Delancey Street

(San Francisco, CA)

Our annual concert at San Francisco's most successful halfway house is always a huge thrill.

Jul 3, 2013

/ TRI Studios

(Weir Studio, CA)

If you don't know Moonalice and want a quick introduction to our music, this show is as good as you will find.

July 25, 2014

/ Midnight Ramble, Levon Helm's Barn

(Woodstock, NY)

With Larry Campbell and the Midnight Ramble Band. Spiritual.

Dec 29, 2013

/ Sweetwater Music

(Mill Valley, CA)

Our Psychedelic Sunday shows at Sweetwater occur at 2 in the afternoon - a fantastic time for serious psychedelic music

Aug 5, 2013

/ AT&T Park

(San Francisco, CA)

We played two sets before the Giants game. Our band loves baseball, so this giant fun for us (pun intended)

Oct 6, 2013

/ HSB

(San Francisco, CA)

HSB: the largest free festival in America draws more than 1/2 a million people. Our adrenal glands were working overtime!!!

July 2, 2014

/ Truckee Amphitheater

(Truckee, CA)

This beautiful venue near Lake Tahoe was packed ... huge fun!

July 9, 2014

/ Union Square Live

(San Francisco, CA)

Free show in San Francisco's most famous square.

July 30, 2014

/ The Cutting Room

(NYC)

Amazing venue in Manhattan's garment district. Jason Crosby joins us.

July 26, 2014

/ Jerry Jam

(Bath, NH)

Really fun festival in northern NH
Music
Video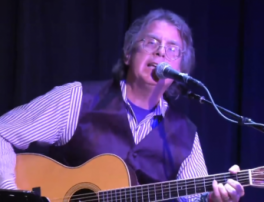 Live in San Francisco
Legend
Media
Comments
Who Was There?
According to Moonalice legend, September 17 is one of the great days in the history of the tribe. Every few years, something incredible happens on this day. In 1630, it was the founding of the city of Boston. In 1776, they founded the San Francisco Presidio. In 1787, the U.S. Constitution was signed in Philadelphia. In 1814, Francis Scott Key finished the Star Spangled Banner. In 1859, Emperor Norton I began his reign here in San Francisco. In 1862, September 17 saw the Civil War's bloodiest battle - Antietam. In 1920, they formed the NFL. In 1991, Linux was released. And today, we are playing this free show in Union Square. This gig may not be as big a deal as the signing of the Constitution, but we thinks it ranks right up there with Emperor Norton and the NFL.
According to Moonalice legend, the tribe played a role in the creation of San Francisco's cable cars. In its early days, San Francisco's growth was constrained by the challenge of getting people and stuff up the hills. The city solicited proposals to remedy the situation. The Moonalice tribe, which was never big on exercise or hard work, suggested that the city provide a supply of hemp buds at the bottom of every street to eliminate the desire to go up hill. The city rejected that idea and went with cable cars instead. To add insult to injury, the city built the system with metal cables, rather than hemp rope. In the end, the tribe got involved the old fashioned way, by providing passengers - and perhaps even cable car employees - with the finest hemp products in the land.