Full Moonalice is joining with the NAACP, Color of Change, ADL, Common Sense Media LULAC, NHMC, and Sleeping Giants to support #StopHateForProfit, a campaign to pause Facebook advertising and activity for one month to protest the amplification of hate by FB. In the spirit of #StopHateForProfit, we will not broadcast livestreams on the Moonalice FB page. They will be available here, as well as on
ddsband.com
, the
Moonalice YouTube channel
, and
@Moonalice
on Twitter. For more information, please visit
http://www.StopHateForProfit.org/
(JUN 2, 2020) Lester and Dylan Chambers spoke to the tribe on behalf of the whole band about what is going in the country.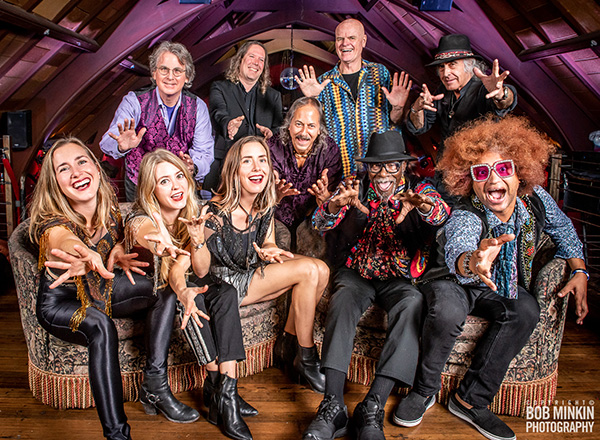 "Joining forces with the T Sisters and The New Chambers Brothers allows Full Moonalice to take audiences on a mind bending musical journey through the sounds of the 60s. This is the most fun any of us has had in years!" - Roger McNamee
In 2020 this cast of characters emerge as Full Moonalice: The THC Revue, the new incantation of a staple in the live music scene, sharing what some would refer to as full on Variety Show on stages across the country. Don't miss out on the opportunity to catch this incredibly talented, heartwarming and highly entertaining act as they take their new show on the road!