Upcoming Concerts
Nov 30
The Guild Theatre
-
Menlo Park, CA
Dec 1
Odd Fellows Lodge
-
Auburn, CA
Dec 2
HopMonk Tavern
-
Sebastopol, CA
Moonalice News
Let's Rock The World One Tree At A Time!

Commemorating the 1969 Harlem Cultural Festival!!!

Moonalice Minute: Lester & Dylan Chambers (Episode 1)

Poster Artist Feature: Dennis Larkins Interview

Acoustic Guitar reviews Full Moonalice, Volume 2!!

Moonalice plays a set on Jam In The Van

Glide Magazine interviews Pete Sears!

Acoustic Guitar Magazine: Barry, Roger and T's play Nick and Woo Woo

PopMatters: Bottlerock Napa review … featuring Moonalice

Moonalice Will Not Play Indoors Until Further Notice
Let's Rock The World One Tree At A Time!
Commemorating the 1969 Harlem Cultural Festival!!!
Moonalice Minute: Lester & Dylan Chambers (Episode 1)
Poster Artist Feature: Dennis Larkins Interview
Acoustic Guitar reviews Full Moonalice, Volume 2!!
Moonalice plays a set on Jam In The Van
Glide Magazine interviews Pete Sears!
Acoustic Guitar Magazine: Barry, Roger and T's play Nick and Woo Woo
PopMatters: Bottlerock Napa review … featuring Moonalice
Moonalice Will Not Play Indoors Until Further Notice
What To Watch (Archive)
Jul 22, 2023

/ Saturday Stream

(Howling Moon Studio)

Sep 2, 2023

/ Felton Music Hall

(Felton)

According to Moonalice legend, we are really happy we are not at Burning Man. Apparently, a huge storm de...

Jul 21, 2023

/ Summer Concerts on the Green

(Novato)

Free Admission | 6:00-8:00pm Held at the Novato Civic Green, 901 Sherman Avenue Guests are encour...

Jul 8, 2023

/ Saturday Stream

(Howling Moon Studio)

Aug 26, 2023

/ Saturday Stream

(Howling Moon Studio)

Aug 27, 2023

/ Terrapin Crossroads Presents: Sunday Daydream Vol. 2 @ Stafford Lake Park

(Novato)

According to Moonalice legend, we have gathered here at Stafford Lake for Sunshine Daydream 2. It is a b...

Aug 19, 2023

/ Saturday Stream

(Howling Moon Studio)

Aug 31, 2023

/ Rebroadcast of Hardly Strictly Bluegrass 22 with new Audio & Video

(San Francisco)

This rebroadcast of the 2022 Hardly Strictly Bluegrass show with new and im...

Aug 18, 2023

/ Oakland A's Jerry Garcia Night @ Oakland Coliseum

(Oakland)

Oakland rap According to Moonalice legend, tonight is Jerry Garcia night at Oakland Coliseum. Jer...

Sep 1, 2023

/ The Chapel

(San Francisco)

According to Moonalice legend, we are totally psyched to be back at the Chapel. People showed us the secu...
Music
Video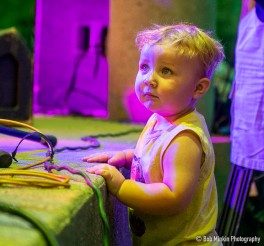 Live in Cloverdale
Legend
Media
Comments
Who Was There?
According to Moonalice legend, the town of Cloverdale was incorporated in 1872 when the San Francisco and Northern Pacific Railroad came to town. The railroad created many opportunities and the town prospered.
Growing towns need entertainment, and our Moonalice ancestors had an idea. Cannabis was not easily avail around here in 1872, so our ancestors reached out to their cousins in Australia and asked them to send some weed. Not in bags, mind you. They wanted plants they could grow.
Unfortunately, the letter must have been confusing. As illustrated by tonight's poster by John Seabury, the plants the Moonalice tribe in Cloverdale received from Australia grew very rapidly and very tall. They smelled wonderful, which was surprising, as weed normally smells like a skunk. Worst of all, the smoking was harsh … and no one got high. That is because the plants were eucalyptus, which grows like a weed in Australia and California.
We love playing here in Cloverdale and want to send out a birthday shoutout to Ann Mackenzie.
No Tribe members have listed their attendance for this show yet.
Click the "I was there!" link above to mark your attendance for this show. If video archive is available, click "Launch Video" on the left the watch and add the show to your Couch Tour!
POSTER BY: JOHN SEABURY