Upcoming Concerts
Ardmore Music Hall

Ardmore, PA

Brooklyn Bowl

Brooklyn, NY

Sweetwater Music Hall

Mill Valley, CA

Mystic Theatre

Petaluma, CA

The Odd Fellows Hall

Auburn, CA

Good Old Days Celebration

Pacific Grove, CA

Skull & Roses

Ventura, CA

Bottlerock Music Festival (May 22-24)

Napa, CA

The Hog Farm Hangout

Laytonville, CA
Feb 20
Ardmore Music Hall
-
Ardmore, PA
Feb 21
Warehouse
-
Fairfield, CT
Feb 22
Brooklyn Bowl
-
Brooklyn, NY
Mar 19
Sweetwater Music Hall
-
Mill Valley, CA
Mar 20
Mystic Theatre
-
Petaluma, CA
Mar 21
The Odd Fellows Hall
-
Auburn, CA
Apr 4
Good Old Days Celebration
-
Pacific Grove, CA
Apr 5
Skull & Roses
-
Ventura, CA
May 24
Bottlerock Music Festival (May 22-24)
-
Napa, CA
Jun 13
The Hog Farm Hangout
-
Laytonville, CA
Moonalice News
Introducing ... Full Moonalice!

Thank you for an amazing year!

Sisters & Brothers is the new Moonalice!

Check out the first full show by the Moonalice Sisters & Brothers band!

Moonalice Sisters & Brothers rock DROM in NYC!

Live for Live Music writes about Moonalice Sisters & Brothers Tour!

420 Gathering of the Tribe -- Video Archive!!!

Jerry Day in San Francisco: check out the video archive!

Check this epic show from the Hopmonk in Sebastopol
Introducing ... Full Moonalice!
Thank you for an amazing year!
Sisters & Brothers is the new Moonalice!
Check out the first full show by the Moonalice Sisters & Brothers band!
Moonalice Sisters & Brothers rock DROM in NYC!
Live for Live Music writes about Moonalice Sisters & Brothers Tour!
420 Gathering of the Tribe -- Video Archive!!!
Jerry Day in San Francisco: check out the video archive!
Check this epic show from the Hopmonk in Sebastopol
What To Watch (Archive)
Jan 26, 2020

/ Felton Music Hall

(Felton)

Jan 4, 2020

/ Terrapin Crossroads Grate Room

(San Rafael)

Debut of Full Moonalice Time Has Come (THC) Revue. SOLD OUT! Notes: Hallelujah dedicated to Liz Du...

Jan 25, 2020

/ Terrapin Crossroads

(San Rafael)

Dec 17, 2019

/ Still Partners

(Sea Cliff)

Jan 24, 2020

/ Point San Pablo Harbor

(Richmond)

Dec 21, 2019

/ Private Event

(Mount Kisco)

Dec 15, 2019

/ 118 North

(Wayne)

Dec 14, 2019

/ Gypsy Sally's

(Washington)

Notes: Jason played Iko-Iko and Roger sang New New Minglewood Blues with Stella Blues Band. Anniversary...

Dec 20, 2019

/ BRYAC

(Bridgeport)

Dec 19, 2019

/ The Rising Sun Barn

(Telford)

Note there has been a venue change to The Rising Sun Barn.
Music
Video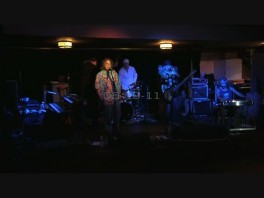 Live in Paia, Maui
Legend
Media
Comments
Who Was There?
According to Moonalice legend, today is the anniversary of the death of Humuhumunukunukuapuaa Moonalice. Humuhumu was an engineer who was an early pioneer in central hemp for Moonalice homes. Humuhumu had a vision of humongous bowls that would pump hemp smoke to Moonalice homes all across American. He decided that inactive volcanos were perfect for the job. After much analysis, he located one bowl on Maui and another in southeastern Oregon. Unfortunately, there was an accident at the Oregon site in May 1980, when Humuhumu lost control and blew up Mount St. Helens. Humuhumu was here in Maui when it happened. Unfortunately, he was testing the connection to St Helens when the volcano blew its top. The first inhale was great, but then the lava buried him.
POSTER BY WENDY WRIGHT