Music
Video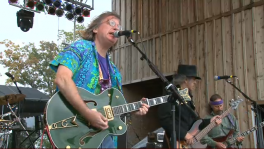 Live in Ozark
Legend
Media
Comments
Who Was There?
According to Moonalice legend, today's poster by Dennis Larkins depicts the closest thing to a policeman on the moon. Four Way Moonalice keeps the lunar riff raff at bay, while letting the traffic flow. His light is permanently green, which means its always 4:20 on our home plutoid.
Vince Herman played piano and sang on Revolution and Not Fade Away.
Facebook engagement passes 83%!! 54,400 of 65,347 fans on Facebook "talking about" Moonalice.
POSTER BY: DENNIS LARKINS