Upcoming Concerts
Nov 30
The Guild Theatre
-
Menlo Park, CA
Dec 1
Odd Fellows Lodge
-
Auburn, CA
Dec 2
HopMonk Tavern
-
Sebastopol, CA
Moonalice News
Let's Rock The World One Tree At A Time!

Commemorating the 1969 Harlem Cultural Festival!!!

Moonalice Minute: Lester & Dylan Chambers (Episode 1)

Poster Artist Feature: Dennis Larkins Interview

Acoustic Guitar reviews Full Moonalice, Volume 2!!

Moonalice plays a set on Jam In The Van

Glide Magazine interviews Pete Sears!

Acoustic Guitar Magazine: Barry, Roger and T's play Nick and Woo Woo

PopMatters: Bottlerock Napa review … featuring Moonalice

Moonalice Will Not Play Indoors Until Further Notice
Let's Rock The World One Tree At A Time!
Commemorating the 1969 Harlem Cultural Festival!!!
Moonalice Minute: Lester & Dylan Chambers (Episode 1)
Poster Artist Feature: Dennis Larkins Interview
Acoustic Guitar reviews Full Moonalice, Volume 2!!
Moonalice plays a set on Jam In The Van
Glide Magazine interviews Pete Sears!
Acoustic Guitar Magazine: Barry, Roger and T's play Nick and Woo Woo
PopMatters: Bottlerock Napa review … featuring Moonalice
Moonalice Will Not Play Indoors Until Further Notice
What To Watch (Archive)
Aug 18, 2023

/ Oakland A's Jerry Garcia Night @ Oakland Coliseum

(Oakland)

Oakland rap According to Moonalice legend, tonight is Jerry Garcia night at Oakland Coliseum. Jer...

Aug 26, 2023

/ Saturday Stream

(Howling Moon Studio)

Aug 19, 2023

/ Saturday Stream

(Howling Moon Studio)

Jul 21, 2023

/ Summer Concerts on the Green

(Novato)

Free Admission | 6:00-8:00pm Held at the Novato Civic Green, 901 Sherman Avenue Guests are encour...

Jul 22, 2023

/ Saturday Stream

(Howling Moon Studio)

Sep 1, 2023

/ The Chapel

(San Francisco)

According to Moonalice legend, we are totally psyched to be back at the Chapel. People showed us the secu...

Aug 31, 2023

/ Rebroadcast of Hardly Strictly Bluegrass 22 with new Audio & Video

(San Francisco)

This rebroadcast of the 2022 Hardly Strictly Bluegrass show with new and im...

Aug 27, 2023

/ Terrapin Crossroads Presents: Sunday Daydream Vol. 2 @ Stafford Lake Park

(Novato)

According to Moonalice legend, we have gathered here at Stafford Lake for Sunshine Daydream 2. It is a b...

Nov 30, 2023

/ The Guild Theatre

(Menlo Park)

Sep 2, 2023

/ Felton Music Hall

(Felton)

According to Moonalice legend, we are really happy we are not at Burning Man. Apparently, a huge storm de...
Music
Video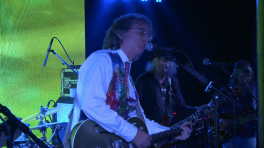 Live in San Francisco
Legend
Media (4)
Comments (2)
Who Was There?
According to Moonalice, it is 4/20 somewhere. Sydney, Australia for one. Slim's in San Francisco for another. What with holiday preparations and the like, there is so much going on around 4/20 that two arms is not enough. But there is good news. As tonight's silk screen poster by Gary Houston shows, one of the least known benefits of cannabis is that it gives you the ability to get more done. If you consume enough of it, you may even grow an extra set of arms!!! We recommend that you put this to the test!!!
Notes:
First performance by the DDS band (The Electric Doobies): Jason Crosby, Roger McNamee, DanLebowitz (Lebo), Pete Sears and Jay Lane
Jason Crosby sat in with Moonalice on fiddle, bass and keys (Tunnel 64 and most of the 2nd set); Lebo on steel guitar (Tell Me It's Okay)
Poster set (19 offset posters): Alexandra Fischer, Carolyn Ferris, Chris Shaw, Darrin Brenner, David Singer, Dennis Larkins, Dennis Loren, Greg Gordon, Jennae Bennett, John Mavroudis, John Seabury, Lauren Yurkovich, Lee Conklin, Pat & George Sargent, Prairie Prince, Ron Donovan, Stanley Mouse, Wes Wilson, Winston Smith
Screen Print: Gary Houston
Tonight's poster by our art director Chris Shaw was his 200th in the Moonalice series!!!
POSTER BY: LEE CONKLIN