Upcoming Concerts
HopMonk Tavern

Sebastopol, CA
Dec 2
HopMonk Tavern
-
Sebastopol, CA
Moonalice News
Let's Rock The World One Tree At A Time!

Commemorating the 1969 Harlem Cultural Festival!!!

Moonalice Minute: Lester & Dylan Chambers (Episode 1)

Poster Artist Feature: Dennis Larkins Interview

Acoustic Guitar reviews Full Moonalice, Volume 2!!

Moonalice plays a set on Jam In The Van

Glide Magazine interviews Pete Sears!

Acoustic Guitar Magazine: Barry, Roger and T's play Nick and Woo Woo

PopMatters: Bottlerock Napa review … featuring Moonalice

Moonalice Will Not Play Indoors Until Further Notice
Let's Rock The World One Tree At A Time!
Commemorating the 1969 Harlem Cultural Festival!!!
Moonalice Minute: Lester & Dylan Chambers (Episode 1)
Poster Artist Feature: Dennis Larkins Interview
Acoustic Guitar reviews Full Moonalice, Volume 2!!
Moonalice plays a set on Jam In The Van
Glide Magazine interviews Pete Sears!
Acoustic Guitar Magazine: Barry, Roger and T's play Nick and Woo Woo
PopMatters: Bottlerock Napa review … featuring Moonalice
Moonalice Will Not Play Indoors Until Further Notice
What To Watch (Archive)
Nov 30, 2023

/ The Guild Theatre

(Menlo Park)

Jul 22, 2023

/ Saturday Stream

(Howling Moon Studio)

Sep 2, 2023

/ Felton Music Hall

(Felton)

According to Moonalice legend, we are really happy we are not at Burning Man. Apparently, a huge storm de...

Aug 19, 2023

/ Saturday Stream

(Howling Moon Studio)

Aug 27, 2023

/ Terrapin Crossroads Presents: Sunday Daydream Vol. 2 @ Stafford Lake Park

(Novato)

According to Moonalice legend, we have gathered here at Stafford Lake for Sunshine Daydream 2. It is a b...

Aug 26, 2023

/ Saturday Stream

(Howling Moon Studio)

Aug 18, 2023

/ Oakland A's Jerry Garcia Night @ Oakland Coliseum

(Oakland)

Oakland rap According to Moonalice legend, tonight is Jerry Garcia night at Oakland Coliseum. Jer...

Dec 1, 2023

/ Odd Fellows Lodge

(Auburn)

Aug 31, 2023

/ Rebroadcast of Hardly Strictly Bluegrass 22 with new Audio & Video

(San Francisco)

This rebroadcast of the 2022 Hardly Strictly Bluegrass show with new and im...

Sep 1, 2023

/ The Chapel

(San Francisco)

According to Moonalice legend, we are totally psyched to be back at the Chapel. People showed us the secu...
Music
Video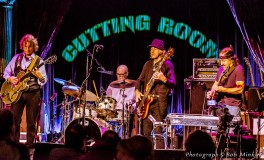 Live in New York
Legend
Media
Comments
Who Was There?
According to Moonalice legend, when our tribe holds its version of the Olympic Games, most of the featured events relate to the consumption of fine cannabis. For example, our sprint events begin with a bong hit, after which the contestants run as fast and far as they can before exhaling. In gymnastics, we have floor exercises and rings in a single event, where the contestants blow smoke rings until they pass out. But the main event at the Moonalice Olympics is rock-paper-scissors. Historically, rock has won the most golds, largely because rock has the best music. But recently, athletes from the Cutting Room have changed the game. They have combined the musical prowess of rock with the utility and sharp edges of scissors to grab gold on behalf of the Big Apple. And we are glad they did!!
Notes:
John Molo (percussion) and Michael Jude (vocals) played with DDS on Ohio.
Vonnie Quinn played fiddle with DDS on Now That Your Dollar Bills Have Sprouted Wings and Couple of Puffs.
John, Barry and Roger played with Brothers Keeper on The Weight.
POSTER BY: CHRIS SHAW