Upcoming Concerts
Nov 10
Golden Gate Park Bandshell
-
San Francisco, CA
Nov 30
The Guild Theatre
-
Menlo Park, CA
Dec 1
Odd Fellows Lodge
-
Auburn, CA
Dec 2
HopMonk Tavern
-
Sebastopol, CA
Moonalice News
Let's Rock The World One Tree At A Time!

Commemorating the 1969 Harlem Cultural Festival!!!

Moonalice Minute: Lester & Dylan Chambers (Episode 1)

Acoustic Guitar reviews Full Moonalice, Volume 2!!

Moonalice plays a set on Jam In The Van

Glide Magazine interviews Pete Sears!

Acoustic Guitar Magazine: Barry, Roger and T's play Nick and Woo Woo

PopMatters: Bottlerock Napa review … featuring Moonalice

Moonalice Will Not Play Indoors Until Further Notice

Bottlerock Napa 2022: Photos by Bob Minkin
Let's Rock The World One Tree At A Time!
Commemorating the 1969 Harlem Cultural Festival!!!
Moonalice Minute: Lester & Dylan Chambers (Episode 1)
Acoustic Guitar reviews Full Moonalice, Volume 2!!
Moonalice plays a set on Jam In The Van
Glide Magazine interviews Pete Sears!
Acoustic Guitar Magazine: Barry, Roger and T's play Nick and Woo Woo
PopMatters: Bottlerock Napa review … featuring Moonalice
Moonalice Will Not Play Indoors Until Further Notice
Bottlerock Napa 2022: Photos by Bob Minkin
What To Watch (Archive)
Aug 31, 2023

/ Rebroadcast of Hardly Strictly Bluegrass 22 with new Audio & Video

(San Francisco)

This rebroadcast of the 2022 Hardly Strictly Bluegrass show with new and im...

Jul 22, 2023

/ Saturday Stream

(Howling Moon Studio)

Jul 8, 2023

/ Saturday Stream

(Howling Moon Studio)

Sep 2, 2023

/ Felton Music Hall

(Felton)

According to Moonalice legend, we are really happy we are not at Burning Man. Apparently, a huge storm de...

Aug 26, 2023

/ Saturday Stream

(Howling Moon Studio)

Aug 18, 2023

/ Oakland A's Jerry Garcia Night @ Oakland Coliseum

(Oakland)

Oakland rap According to Moonalice legend, tonight is Jerry Garcia night at Oakland Coliseum. Jer...

Aug 19, 2023

/ Saturday Stream

(Howling Moon Studio)

Jul 21, 2023

/ Summer Concerts on the Green

(Novato)

Free Admission | 6:00-8:00pm Held at the Novato Civic Green, 901 Sherman Avenue Guests are encour...

Sep 1, 2023

/ The Chapel

(San Francisco)

According to Moonalice legend, we are totally psyched to be back at the Chapel. People showed us the secu...

Aug 27, 2023

/ Terrapin Crossroads Presents: Sunday Daydream Vol. 2 @ Stafford Lake Park

(Novato)

According to Moonalice legend, we have gathered here at Stafford Lake for Sunshine Daydream 2. It is a b...
Music
Video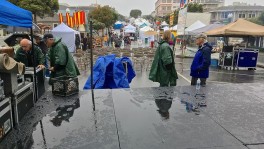 Live in Pacific Grove
Legend
Media
Comments
Who Was There?
According to Moonalice legend, our tours over the last five years have blanketed the northeastern and western United States, but missed the rest of the country. When you can play in Pacific Grove, why would you play anywhere else? But every once in a while we need to expand our horizons. This year we decided to tour the south, specifically North Carolina and Mississippi. Raleigh. Durham. High Point. Rocky Mount. Fayetteville, Mt. Pilot, Hickory, Boone. Greensboro, Charlotte. Jackson. Oxford. Gulfport. Yazoo City. Biloxi. Pascagoula. Meridian. Philadelphia. Natchez. 60 dates spread over three months. As one presidential candidate might say, it was gonna be yoooooge. It included some of the finest bathrooms in the south. But it's not going to happen. We are hereby cancelling the whole tour. We stand with Bruce Springsteen and Dead & Co. in opposition to discrimination against anyone! We categorically oppose bathroom gender policing, a form of discrimination we could not have imagined until a month ago. As depicted in Dennis Larkins' incredible poster for today's show, the Moonalice is committed to civil rights for all humans, all animals and really smart cars and robots. We also oppose the designated hitter.
Notes: Show delayed by rain for 1 1/2 hours. We played one long set instead of three shorter ones.
- This show dedicated to the amazing fans who survived continuous rain in Pacific Grove ... You made this show special for us!!!
POSTER BY: DENNIS LARKINS