Upcoming Concerts
Terrapin Crossroads

San Rafael, CA

Felton Music Hall

Felton, CA

Ardmore Music Hall

Ardmore, PA

Brooklyn Bowl

Brooklyn, NY

Sweetwater Music Hall

Mill Valley, CA

Mystic Theatre

Petaluma, CA

The Odd Fellows Hall

Auburn, CA

Good Old Days Celebration

Pacific Grove, CA

Skull & Roses

Ventura, CA
Jan 25
Terrapin Crossroads
-
San Rafael, CA
Jan 26
Felton Music Hall
-
Felton, CA
Feb 20
Ardmore Music Hall
-
Ardmore, PA
Feb 21
Warehouse
-
Fairfield, CT
Feb 22
Brooklyn Bowl
-
Brooklyn, NY
Mar 19
Sweetwater Music Hall
-
Mill Valley, CA
Mar 20
Mystic Theatre
-
Petaluma, CA
Mar 21
The Odd Fellows Hall
-
Auburn, CA
Apr 4
Good Old Days Celebration
-
Pacific Grove, CA
Apr 5
Skull & Roses
-
Ventura, CA
Moonalice News
Introducing ... Full Moonalice!

Thank you for an amazing year!

Sisters & Brothers is the new Moonalice!

Check out the first full show by the Moonalice Sisters & Brothers band!

Moonalice Sisters & Brothers rock DROM in NYC!

Live for Live Music writes about Moonalice Sisters & Brothers Tour!

420 Gathering of the Tribe -- Video Archive!!!

Jerry Day in San Francisco: check out the video archive!

Check this epic show from the Hopmonk in Sebastopol
Introducing ... Full Moonalice!
Thank you for an amazing year!
Sisters & Brothers is the new Moonalice!
Check out the first full show by the Moonalice Sisters & Brothers band!
Moonalice Sisters & Brothers rock DROM in NYC!
Live for Live Music writes about Moonalice Sisters & Brothers Tour!
420 Gathering of the Tribe -- Video Archive!!!
Jerry Day in San Francisco: check out the video archive!
Check this epic show from the Hopmonk in Sebastopol
What To Watch (Archive)
Dec 20, 2019

/ BRYAC

(Bridgeport)

Dec 14, 2019

/ Gypsy Sally's

(Washington)

Notes: Jason played Iko-Iko and Roger sang New New Minglewood Blues with Stella Blues Band. Anniversary...

Dec 21, 2019

/ Private Event

(Mount Kisco)

Jan 25, 2020

/ Terrapin Crossroads

(San Rafael)

Dec 19, 2019

/ The Rising Sun Barn

(Telford)

Note there has been a venue change to The Rising Sun Barn.

Dec 17, 2019

/ Still Partners

(Sea Cliff)

Dec 13, 2019

/ Hill Country

(New York)

Notes: Jason played with Dave Diamond Band Roger sang Goin' Down the Road Feelin' Bad

Dec 15, 2019

/ 118 North

(Wayne)

Jan 24, 2020

/ Point San Pablo Harbor

(Richmond)

Jan 4, 2020

/ Terrapin Crossroads Grate Room

(San Rafael)

Debut of Full Moonalice Time Has Come (THC) Revue. SOLD OUT! Notes: Hallelujah dedicated to Liz Du...
Music
Video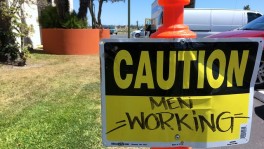 Live in Long Beach
Legend
Media
Comments
Who Was There?
According to Moonalice legend, the City of Long Beach has always attracted the best and brightest. The Spruce Goose once called Long Beach home. The Queen Mary still does. And Long Beach is where the Cubensis tribe comes almost every weekend. Like swallows to Capistrano, monarch butterflies to Pacific Grove, and pilgrims to Mecca, we flock to the Golden Sails, knowing that this is where we belong. As depicted in tonight's lovely poster by Darrin Brenner, Cubensis has welcomed Moonalice into its family ... something for which we will always be grateful. In these stressful times, when anger so often triumphs over love, it is comforting to be part of a tribe where the ties that bind us remain so strong. No matter what, we can all agree on one thing: the designated hitter is an abomination.
Notes:
3rd stop on Yo Yo Tour of Southern California with Cubensis ... A particularly fun show!
Blink of an Eye dedicated to Tracy Sheridan
First performance of Winter of Love
POSTER BY: DARRIN BRENNER