Upcoming Concerts
Point San Pablo Harbor

Richmond, CA

Terrapin Crossroads

San Rafael, CA

Felton Music Hall

Felton, CA

Brooklyn Bowl

Brooklyn, NY

Sweetwater Music Hall

Mill Valley, CA

Mystic Theatre

Petaluma, CA

Skull & Roses

Ventura, CA

Bottlerock Music Festival (May 22-24)

Napa, CA
Jan 24
Point San Pablo Harbor
-
Richmond, CA
Jan 25
Terrapin Crossroads
-
San Rafael, CA
Jan 26
Felton Music Hall
-
Felton, CA
Feb 22
Brooklyn Bowl
-
Brooklyn, NY
Mar 19
Sweetwater Music Hall
-
Mill Valley, CA
Mar 20
Mystic Theatre
-
Petaluma, CA
Apr 5
Skull & Roses
-
Ventura, CA
May 24
Bottlerock Music Festival (May 22-24)
-
Napa, CA
Moonalice News
Introducing ... Full Moonalice!

Thank you for an amazing year!

Sisters & Brothers is the new Moonalice!

Check out the first full show by the Moonalice Sisters & Brothers band!

Moonalice Sisters & Brothers rock DROM in NYC!

Live for Live Music writes about Moonalice Sisters & Brothers Tour!

420 Gathering of the Tribe -- Video Archive!!!

Jerry Day in San Francisco: check out the video archive!

Check this epic show from the Hopmonk in Sebastopol
Introducing ... Full Moonalice!
Thank you for an amazing year!
Sisters & Brothers is the new Moonalice!
Check out the first full show by the Moonalice Sisters & Brothers band!
Moonalice Sisters & Brothers rock DROM in NYC!
Live for Live Music writes about Moonalice Sisters & Brothers Tour!
420 Gathering of the Tribe -- Video Archive!!!
Jerry Day in San Francisco: check out the video archive!
Check this epic show from the Hopmonk in Sebastopol
What To Watch (Archive)
Dec 19, 2019

/ The Rising Sun Barn

(Telford)

Note there has been a venue change to The Rising Sun Barn.

Dec 11, 2019

/ Wonder Bar

(Asbury Park)

Notes: Jason played with Solar Circus

Jan 4, 2020

/ Terrapin Crossroads Grate Room

(San Rafael)

Debut of Full Moonalice Time Has Come (THC) Revue. SOLD OUT! Notes: Hallelujah dedicated to Liz Du...

Dec 15, 2019

/ 118 North

(Wayne)

Dec 17, 2019

/ Still Partners

(Sea Cliff)

Dec 10, 2019

/ Garcia's at the Cap

(Port Chester)

Notes: Erica Jeski's first show with Doobie Decibel System Elliott Peck sang Sugaree

Dec 14, 2019

/ Gypsy Sally's

(Washington)

Notes: Jason played Iko-Iko and Roger sang New New Minglewood Blues with Stella Blues Band. Anniversary...

Dec 13, 2019

/ Hill Country

(New York)

Notes: Jason played with Dave Diamond Band Roger sang Goin' Down the Road Feelin' Bad

Dec 21, 2019

/ Private Event

(Mount Kisco)

Dec 20, 2019

/ BRYAC

(Bridgeport)
Music
Video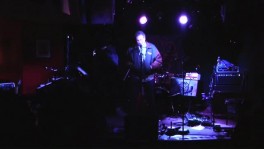 Live in Breckenridge
Legend
Media (1)
Comments
Who Was There?
According to Moonalice legend, the tribe first discovered the mountain that is present day Breckenridge around 300 years ago. Unfortunately, they couldn't cut it here. It all started with a nomadic Moonalice band that was looking for a gig with a nice view of the ocean. Under the leadership of Wrong Way Moonalice, they immediately got lost. Next thing you know, they found themselves here. Not only was there no view of the ocean, but the air was mighty thin. Worse still, it was wicked cold. Wrong Way struggled to catch his breath, while the rest of the band played like crazy men, hoping to warm up. They played with great intensity, producing wave upon wave of low tones. It got louder and louder. In the end, they triggered a massive avalanche that buried them all. That was it for Breckenridge until the white man arrived.
According to Moonalice legend, the tribe returned to Breckenridge during the first gold rush here. The tribe was far too lazy to dig for gold, but they were happy to do their tribal thing in gold rush towns. From Colorado to the Yukon, the tribe played a pivotal role in mining towns. The nomadic tribe played gigs, while the hippies supplied the miners with hemp products. So important was hemp to the miners that they would not do any kind of work without it. Which is why you guys switched from gold mining to ski areas. It was the only way to get the tribe to resupply you in the winter!
According to Moonalice legend, March 15 is the Ides of March. Julius Caesar met his maker on the Ides of March, but that's all any of us knows about Ides. What the hell are they? According to the Century Dictionary, Ides "comes from the ancient Roman calendar, the eighth day after the nones -that is, the 13th of January, February, April, June, August, September, November, and December, and the 15th of March, May, July, and October. The seven days after the nones in each month are identified by their ordinal numbers before the ides (the ides themselves included), as the eighth, seventh, sixth, etc., day before the ides." Huh? The tribe has a simple solution: light up and forget about it.
Big day for musical birthdays!!! Sly Stone, Phil Lesh, Mike Love, Ry Cooder.
We played this show in honor of Charlotte Driebe.