Upcoming Concerts
Nov 30
The Guild Theatre
-
Menlo Park, CA
Dec 1
Odd Fellows Lodge
-
Auburn, CA
Dec 2
HopMonk Tavern
-
Sebastopol, CA
Moonalice News
Let's Rock The World One Tree At A Time!

Commemorating the 1969 Harlem Cultural Festival!!!

Moonalice Minute: Lester & Dylan Chambers (Episode 1)

Poster Artist Feature: Dennis Larkins Interview

Acoustic Guitar reviews Full Moonalice, Volume 2!!

Moonalice plays a set on Jam In The Van

Glide Magazine interviews Pete Sears!

Acoustic Guitar Magazine: Barry, Roger and T's play Nick and Woo Woo

PopMatters: Bottlerock Napa review … featuring Moonalice

Moonalice Will Not Play Indoors Until Further Notice
Let's Rock The World One Tree At A Time!
Commemorating the 1969 Harlem Cultural Festival!!!
Moonalice Minute: Lester & Dylan Chambers (Episode 1)
Poster Artist Feature: Dennis Larkins Interview
Acoustic Guitar reviews Full Moonalice, Volume 2!!
Moonalice plays a set on Jam In The Van
Glide Magazine interviews Pete Sears!
Acoustic Guitar Magazine: Barry, Roger and T's play Nick and Woo Woo
PopMatters: Bottlerock Napa review … featuring Moonalice
Moonalice Will Not Play Indoors Until Further Notice
What To Watch (Archive)
Aug 27, 2023

/ Terrapin Crossroads Presents: Sunday Daydream Vol. 2 @ Stafford Lake Park

(Novato)

According to Moonalice legend, we have gathered here at Stafford Lake for Sunshine Daydream 2. It is a b...

Aug 19, 2023

/ Saturday Stream

(Howling Moon Studio)

Sep 2, 2023

/ Felton Music Hall

(Felton)

According to Moonalice legend, we are really happy we are not at Burning Man. Apparently, a huge storm de...

Aug 26, 2023

/ Saturday Stream

(Howling Moon Studio)

Aug 18, 2023

/ Oakland A's Jerry Garcia Night @ Oakland Coliseum

(Oakland)

Oakland rap According to Moonalice legend, tonight is Jerry Garcia night at Oakland Coliseum. Jer...

Sep 1, 2023

/ The Chapel

(San Francisco)

According to Moonalice legend, we are totally psyched to be back at the Chapel. People showed us the secu...

Aug 31, 2023

/ Rebroadcast of Hardly Strictly Bluegrass 22 with new Audio & Video

(San Francisco)

This rebroadcast of the 2022 Hardly Strictly Bluegrass show with new and im...

Jul 21, 2023

/ Summer Concerts on the Green

(Novato)

Free Admission | 6:00-8:00pm Held at the Novato Civic Green, 901 Sherman Avenue Guests are encour...

Nov 30, 2023

/ The Guild Theatre

(Menlo Park)

Jul 22, 2023

/ Saturday Stream

(Howling Moon Studio)
Music
Video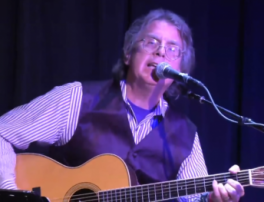 Live in San Francisco
Legend
Media
Comments
Who Was There?
According to Moonalice legend, September 17 is one of the great days in the history of the tribe. Every few years, something incredible happens on this day. In 1630, it was the founding of the city of Boston. In 1776, they founded the San Francisco Presidio. In 1787, the U.S. Constitution was signed in Philadelphia. In 1814, Francis Scott Key finished the Star Spangled Banner. In 1859, Emperor Norton I began his reign here in San Francisco. In 1862, September 17 saw the Civil War's bloodiest battle - Antietam. In 1920, they formed the NFL. In 1991, Linux was released. And today, we are playing this free show in Union Square. This gig may not be as big a deal as the signing of the Constitution, but we thinks it ranks right up there with Emperor Norton and the NFL.
According to Moonalice legend, the tribe played a role in the creation of San Francisco's cable cars. In its early days, San Francisco's growth was constrained by the challenge of getting people and stuff up the hills. The city solicited proposals to remedy the situation. The Moonalice tribe, which was never big on exercise or hard work, suggested that the city provide a supply of hemp buds at the bottom of every street to eliminate the desire to go up hill. The city rejected that idea and went with cable cars instead. To add insult to injury, the city built the system with metal cables, rather than hemp rope. In the end, the tribe got involved the old fashioned way, by providing passengers - and perhaps even cable car employees - with the finest hemp products in the land.