Upcoming Concerts
Point San Pablo Harbor

Richmond, CA

Terrapin Crossroads

San Rafael, CA

Felton Music Hall

Felton, CA

Ardmore Music Hall

Ardmore, PA

Brooklyn Bowl

Brooklyn, NY

Sweetwater Music Hall

Mill Valley, CA

Mystic Theatre

Petaluma, CA

The Odd Fellows Hall

Auburn, CA

Good Old Days Celebration

Pacific Grove, CA
Jan 24
Point San Pablo Harbor
-
Richmond, CA
Jan 25
Terrapin Crossroads
-
San Rafael, CA
Jan 26
Felton Music Hall
-
Felton, CA
Feb 20
Ardmore Music Hall
-
Ardmore, PA
Feb 21
Warehouse
-
Fairfield, CT
Feb 22
Brooklyn Bowl
-
Brooklyn, NY
Mar 19
Sweetwater Music Hall
-
Mill Valley, CA
Mar 20
Mystic Theatre
-
Petaluma, CA
Mar 21
The Odd Fellows Hall
-
Auburn, CA
Apr 4
Good Old Days Celebration
-
Pacific Grove, CA
Moonalice News
Introducing ... Full Moonalice!

Thank you for an amazing year!

Sisters & Brothers is the new Moonalice!

Check out the first full show by the Moonalice Sisters & Brothers band!

Moonalice Sisters & Brothers rock DROM in NYC!

Live for Live Music writes about Moonalice Sisters & Brothers Tour!

420 Gathering of the Tribe -- Video Archive!!!

Jerry Day in San Francisco: check out the video archive!

Check this epic show from the Hopmonk in Sebastopol
Introducing ... Full Moonalice!
Thank you for an amazing year!
Sisters & Brothers is the new Moonalice!
Check out the first full show by the Moonalice Sisters & Brothers band!
Moonalice Sisters & Brothers rock DROM in NYC!
Live for Live Music writes about Moonalice Sisters & Brothers Tour!
420 Gathering of the Tribe -- Video Archive!!!
Jerry Day in San Francisco: check out the video archive!
Check this epic show from the Hopmonk in Sebastopol
What To Watch (Archive)
Dec 15, 2019

/ 118 North

(Wayne)

Dec 20, 2019

/ BRYAC

(Bridgeport)

Dec 21, 2019

/ Private Event

(Mount Kisco)

Dec 14, 2019

/ Gypsy Sally's

(Washington)

Notes: Jason played Iko-Iko and Roger sang New New Minglewood Blues with Stella Blues Band. Anniversary...

Dec 17, 2019

/ Still Partners

(Sea Cliff)

Dec 13, 2019

/ Hill Country

(New York)

Notes: Jason played with Dave Diamond Band Roger sang Goin' Down the Road Feelin' Bad

Dec 19, 2019

/ The Rising Sun Barn

(Telford)

Note there has been a venue change to The Rising Sun Barn.

Jan 4, 2020

/ Terrapin Crossroads Grate Room

(San Rafael)

Debut of Full Moonalice Time Has Come (THC) Revue. SOLD OUT! Notes: Hallelujah dedicated to Liz Du...

Dec 11, 2019

/ Wonder Bar

(Asbury Park)

Notes: Jason played with Solar Circus

Dec 10, 2019

/ Garcia's at the Cap

(Port Chester)

Notes: Erica Jeski's first show with Doobie Decibel System Elliott Peck sang Sugaree
Music
Video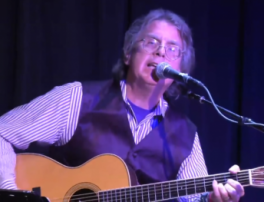 Live in Eugene
Legend
Media (1)
Comments
Who Was There?
According to Moonalice legend, Eugene was once home to the largest population of Bigfoot anywhere. In the early days of the lumber trade, Bigfoot were the best at cutting and hauling logs. They worked for the local Moonalice tribe, but didn't like the working conditions. As a result, they formed the first union in North American: the United Amalgamated International Fraternal Brotherhood of Bigfeet. The first thing they did was hold a strike, but it didn't work. No one in the Moonalice tribe had ever seen a Bigfoot, so they didn't notice.
According to Moonalice legend, there has not been a Bigfoot sighting in Eugene in at least 100 years. The last known appearance of a Bigfoot here in town turned out badly. The Bigfoot visited the local Moonalice tribe and had an audience with the matriarch Moona Lisa Moonalice. There was a banquet to honor the hairy guest, which began with the ritual passing of the pipe. Bigfoot was inexperienced was organic smokables, and was overwhelmed after only a few puffs. He passed out, falling face-first in his soup, splashing it all over the room. Bigfoot remained there comatose for the rest of the evening. Moona Lisa was put off by Big Foot's rudeness, which is why Bigfoot don't get invited to dinner around here any more.
According to Moonalice legend, today is Moonalice Duck Day. All of us are required to spend at least five minutes today, walking, talking, and quacking like a duck.
According to Moonalice legend, the tradition of running in Eugene is completely, absolutely, and most assuredly not related to the Moonalice tribe. That's right. We have nothing against running, but generally prefer less energetic forms of exercise. Like napping. Or coughing.